SAVE VALUABLE TIME.
Get Organized.
Introducing the Systainer3 from FESTOOL.
Available February 1st, 2021, from US Tool and Fastener
from Workshop to Construction Site
Get organized with the new Systainer3 line-up from FESTOOL.
Introducing Festool's third generation of the iconic Systainer organization system. With more options than ever before, start 2021 off right by getting your shop, work van, or job site organized with the Systainer3. With more than 40 options and accessories to choose from, you'll have no problem customizing based on your unique needs. Available for Pre Order now at US Tool and Fastener. Shipping February 1st, 2021.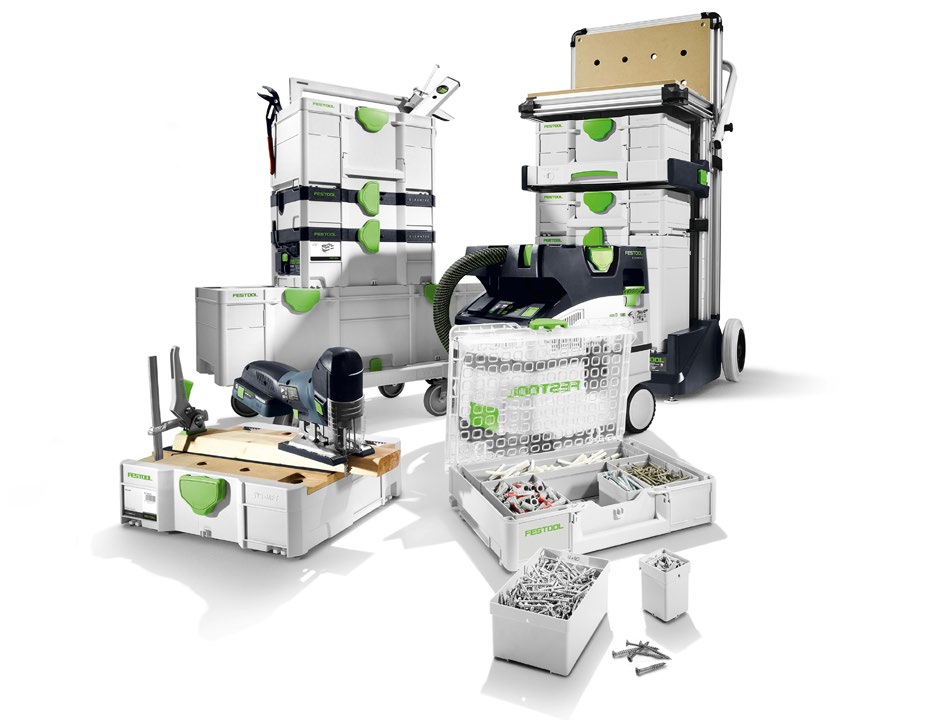 Features
Organization to Meet Your Needs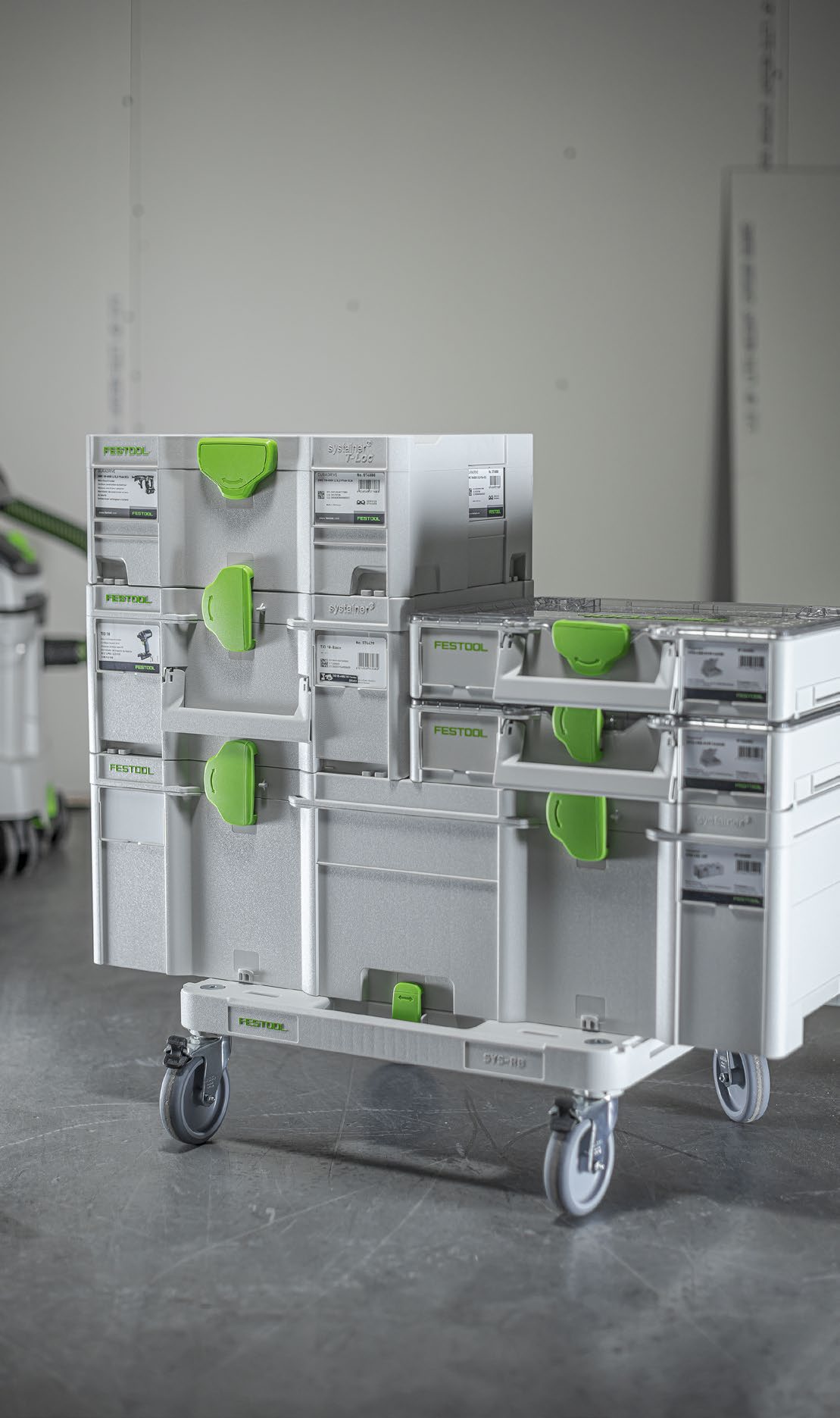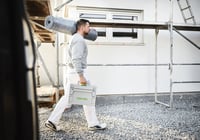 Ergonomic transportation
The front carrying handle allows for ergonomic carrying close to the body. The front handle is available on the M 112, M 137, M 187 and L 137 for a "briefcase-style" carry.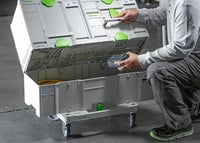 Open, close, connect with a single turn
All Systainer3 can be connected to one another and to other generations using the Festool green T-Lock. Everything inside is accessible at all times.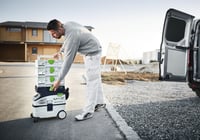 Tidy storage system
Systainer3 units can be connected to many other system accessories, like the Festool mobile dust extractors and tool Systainers.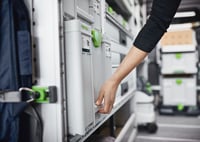 Practical Pull-out handle
With Systainer3 sizes 237, 337 and 437, the pull-out handle lets you easily remove the Festool Systainer3 from a rack or drawer slide.
How It Works
The Festool Systainer3 connects the workshop and the construction site
Quick and efficient transportation of all tools and materials in the workshop and on the construction site – everything on hand and organized in the best possible manner.
Tools, accessories and consumables are optimally protected, clearly stored and easy to transport in the Systainer³. Thanks to the T-LOC, it can be closed, opened and connected in a single movement.
Systainer³ products are compatible with one another and can be connected to all previous Festool Systainer generations, most mobile dust extractors and many other system accessories.
Systainer3 M Class Overview
from Brian "Sedge" Sedgley
New and Updated Systainer Styles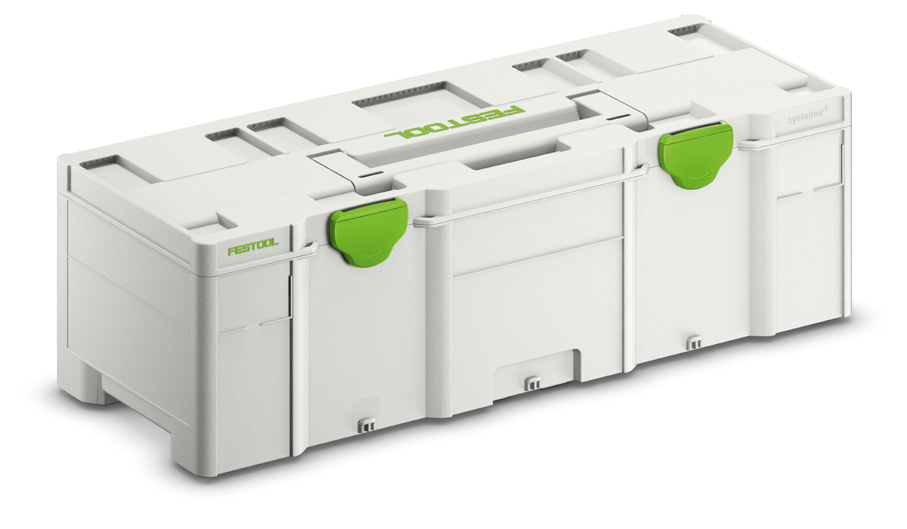 Systainer3 XXL
Xtra Xtra Large. It's in the name. Twice the size of the standard M series Systainer3, the XXL was designed with bulk storage in mind. The Systainer3 XXL products can be connected to each other, to the SYS-Cart, and to other Systainer3 T-LOC products from Festool.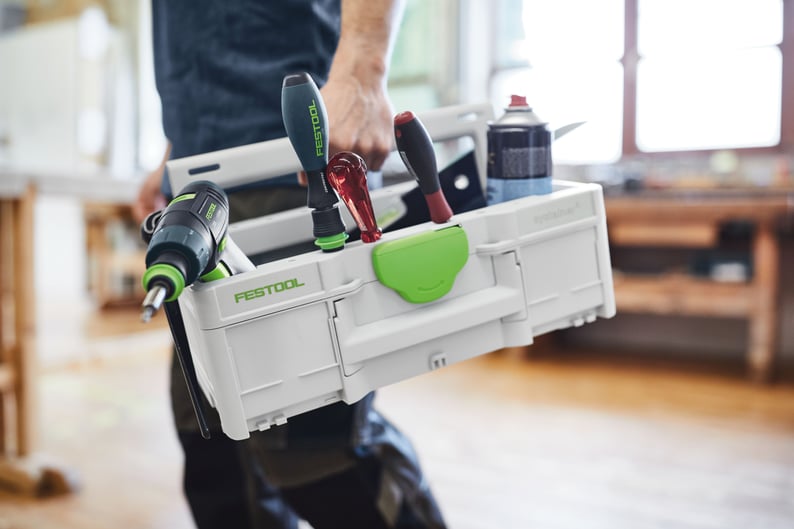 Systainer3 ToolBox
Everything is quickly at hand in the ToolBox. Hand tools and screwdrivers can be comfortably stored in the holders in the front
and rear areas. ToolBoxes can be connected to each other, all Systainer generations , and Festool Dust Extractors.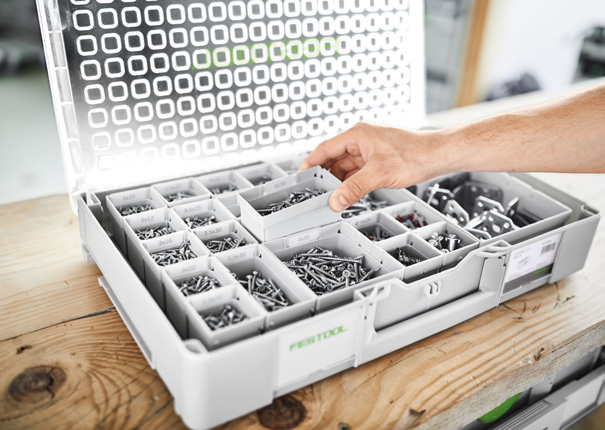 Systainer3 Organizer
Small parts can be sorted individually thanks to plastic containers in seven different sizes, and thanks to the transparent lid, you can find the right accessories at a glance. Use the labelling panels on the containers for improved organization.
Specialty Systainer3 Overview
from Brian "Sedge" Sedgley
The Systainer3 gets an upgrade with these specialty accessory Systainers
Organize your abrasives with the SYS-STF-80x133/D125/Delta. Designed for ETS 125, RO 125, LS 130, RTS 400, and DTS 400 abrasives.
Never misplace a router bit again with the SYS3-OFD8/D12. This new Systainer3 lets you store up to 40 router bits.
Hand tools just rolling around in your box? Not anymore with the SYS3-HWZ. This M 337 comes with a wooden insert to keep all your hand tools organized for storage and support.
Don't Forget the New and Updated Accessories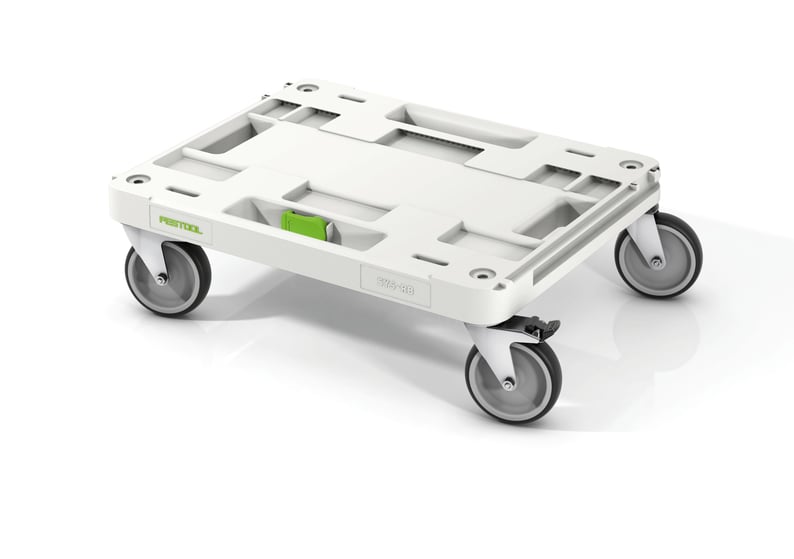 New SYS-RB Cart
Updated with the new generation of Systainers from Festool, the SYS-RB works with M, L, and XXL class Systainer3. Able to carry up to 225 pounds, this updated cart now has strap points to secure whatever you're rolling.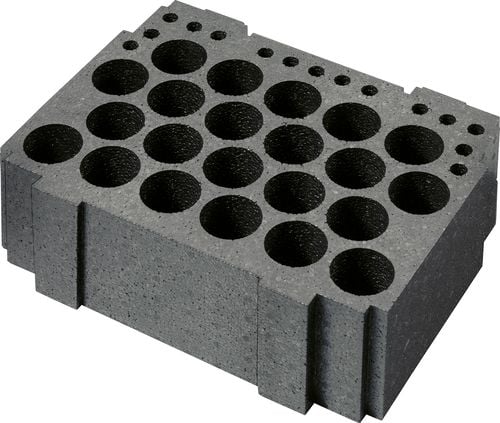 Cartridge Inlay
This specialty insert for the Systainer3 M 337 and M 437 is designed to keep your cartridges and cartridge caps stored and organized.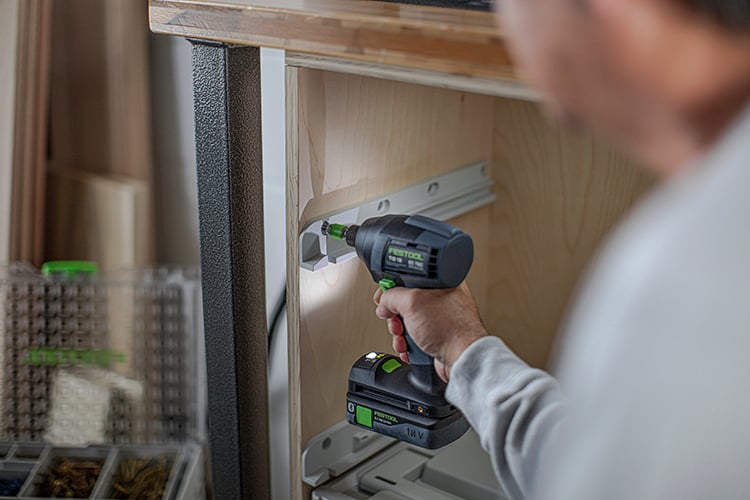 Systainer3 Rails
Compatible with the Festool Systainer3 M and L class Systainers, these update rails allow you to customize your shop and work van storage solutions. With four pairs of rails included, the options are limitless for your DIY storage racking.